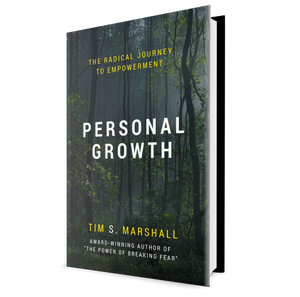 You Will Learn These 5 Principles:


1. Awareness (Finding your purpose)


2. Fear (Embracing and overcoming)


3. Relationships (Coping skills)


4. Practice (Quality of your time)


5. Emotional Power (The true meaning of inner strength)
--
You Will Learn These 5 Principles:
1. Awareness (Finding your purpose)
2. Fear (Embracing and overcoming)
3. Relationships (Coping skills)
4. Practice (Quality of your time)
5. Emotional Power (The true meaning of inner strength)

Building personal growth means you can build the tolerance to take on risk and learn more about yourself in both your career and in your personal life.